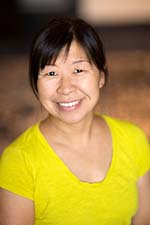 Hello families,
I hope you had a wonderful summer and are doing well.  We would like to start the year with your input on parent education opportunities and resources. Please take a few minutes to fill out this survey so the CDLS Parent Association Group and I are able to plan future events, meetings, or resources for this year.  Thank you for your support.  
Sincerely, 
Ayuko Boomer
Upcoming Parent Education Opportunities::
**ECFE at CDLS! Parent educators from CDLS and Minneapolis ECFE will be collaborating for a 4-week class in Mid-October. This will be an in-person class for parents only. Be on the lookout for further information and details soon!
**Transition to Kindergarten: Our annual Transition to Kindergarten meeting will be held on Thursday, November 10th. Lead teacher and parent educator Ayuko Boomer will facilitate a guest panel discussion around school choice, school readiness, and helping kids through the transition to Kindergarten, among other topics. This meeting is most relevant to parents who have children going to K next year, but all CDLS parents and caregivers are welcome. More information to follow.