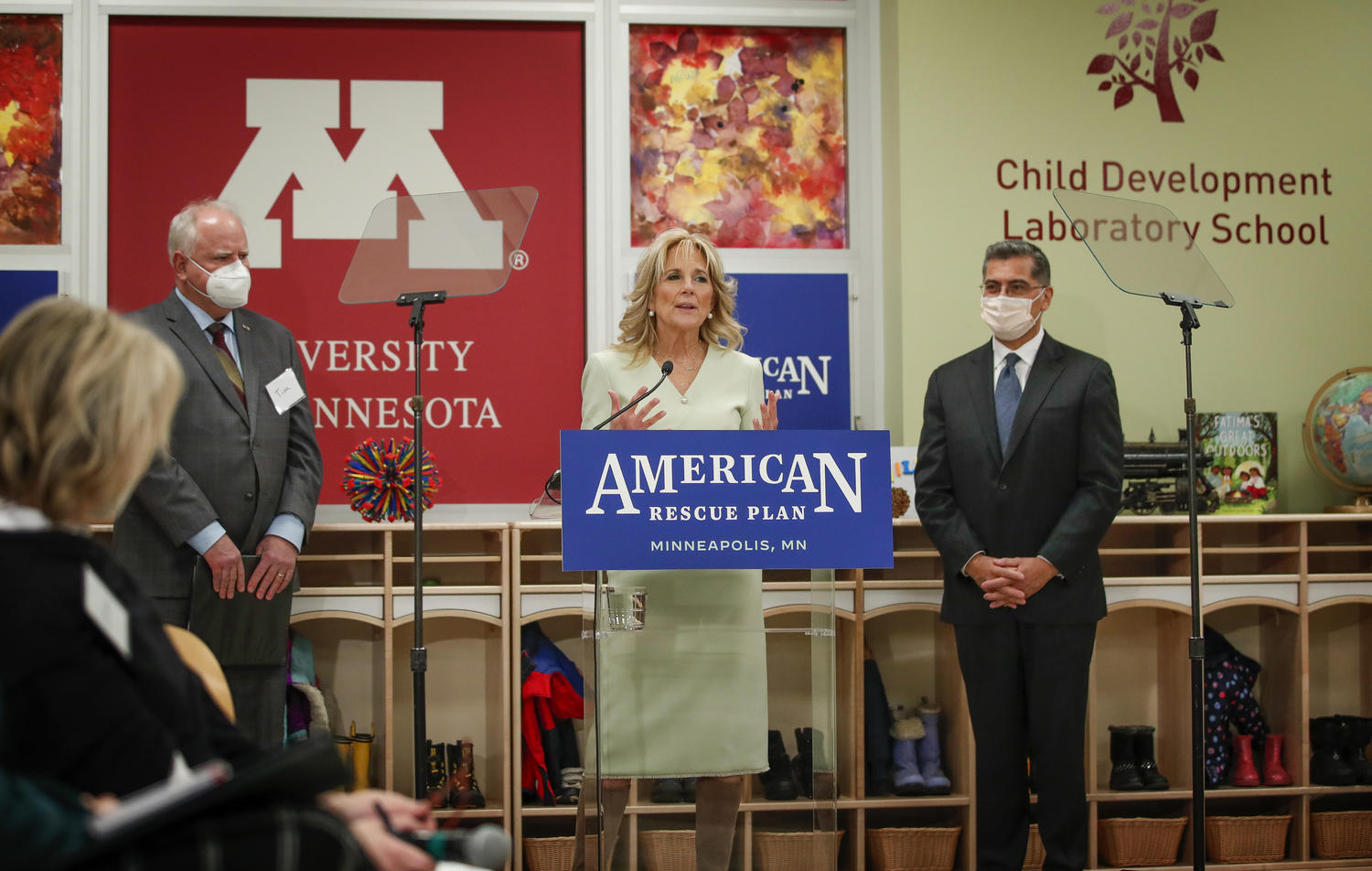 The University of Minnesota welcomed First Lady of the United States Dr. Jill Biden, along with U.S. Health and Human Services Secretary Xavier Becerra, Minnesota Governor Tim Walz and Lieutenant Governor Peggy Flanagan, to its Twin Cities campus on Wednesday for a listening session to highlight the American Rescue Plan's investments in child care.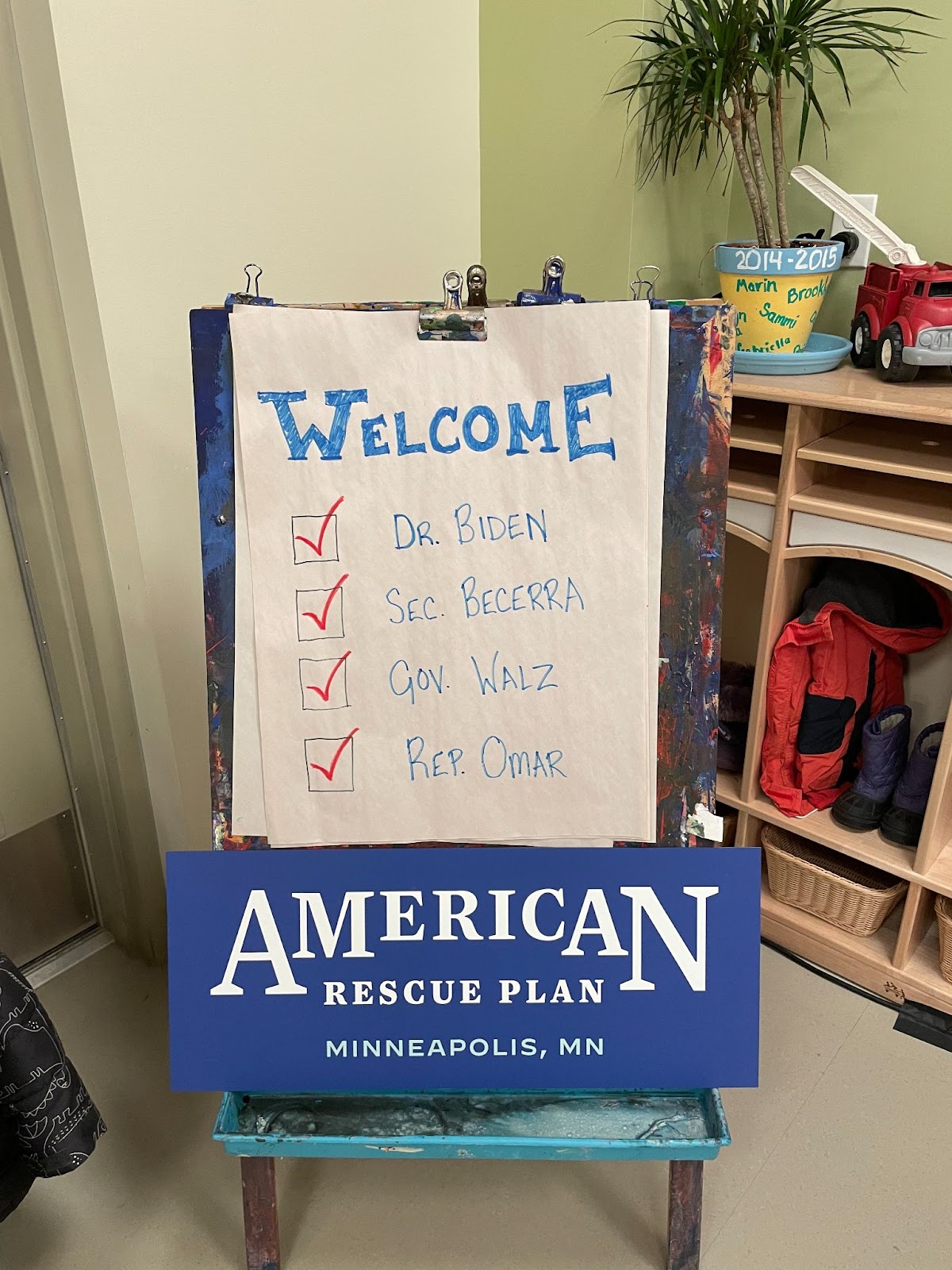 Biden's visit to the U of M's College of Education and Human Development brought her to the Child Development Laboratory School (CDLS), which offers high-quality early care and education to children ages birth to five in the University of Minnesota and Twin Cities communities. As a lab school, CDLS also trains future early childhood education teachers and provides research opportunities related to child development and early education best practices.
"We are honored that the First Lady chose to visit the University of Minnesota and spotlight how our work reflects best practices and a vision for how this can be done nationwide," said U of M President Joan Gabel. "We are proud of our world-class faculty and staff, particularly because of the powerful impact their expertise has on the lives of so many children and families. Given her own leadership in education, we're grateful to the First Lady for celebrating this important work."
Housed within the Institute of Child Development (ICD), CDLS is one of the longest running lab schools in the nation, with roots dating back to 1925. The Institute of Child Development, consistently ranked as the top developmental psychology program in the nation by U.S. News and World Report, is also home to the Center for Early Education and Development, which offers support and professional development for the early childhood workforce.
Several key components of the American Rescue Plan, announced by the Biden administration in April 2021, call for significant investment in early childhood development and education. The vision for child care and development outlined in that plan—one that would ensure all children start kindergarten with the skills and support that set them up for success—is shared by the U of M's College of Education and Human Development, a nationwide leader in teaching and research that enhances human learning and development at all stages of the life span.