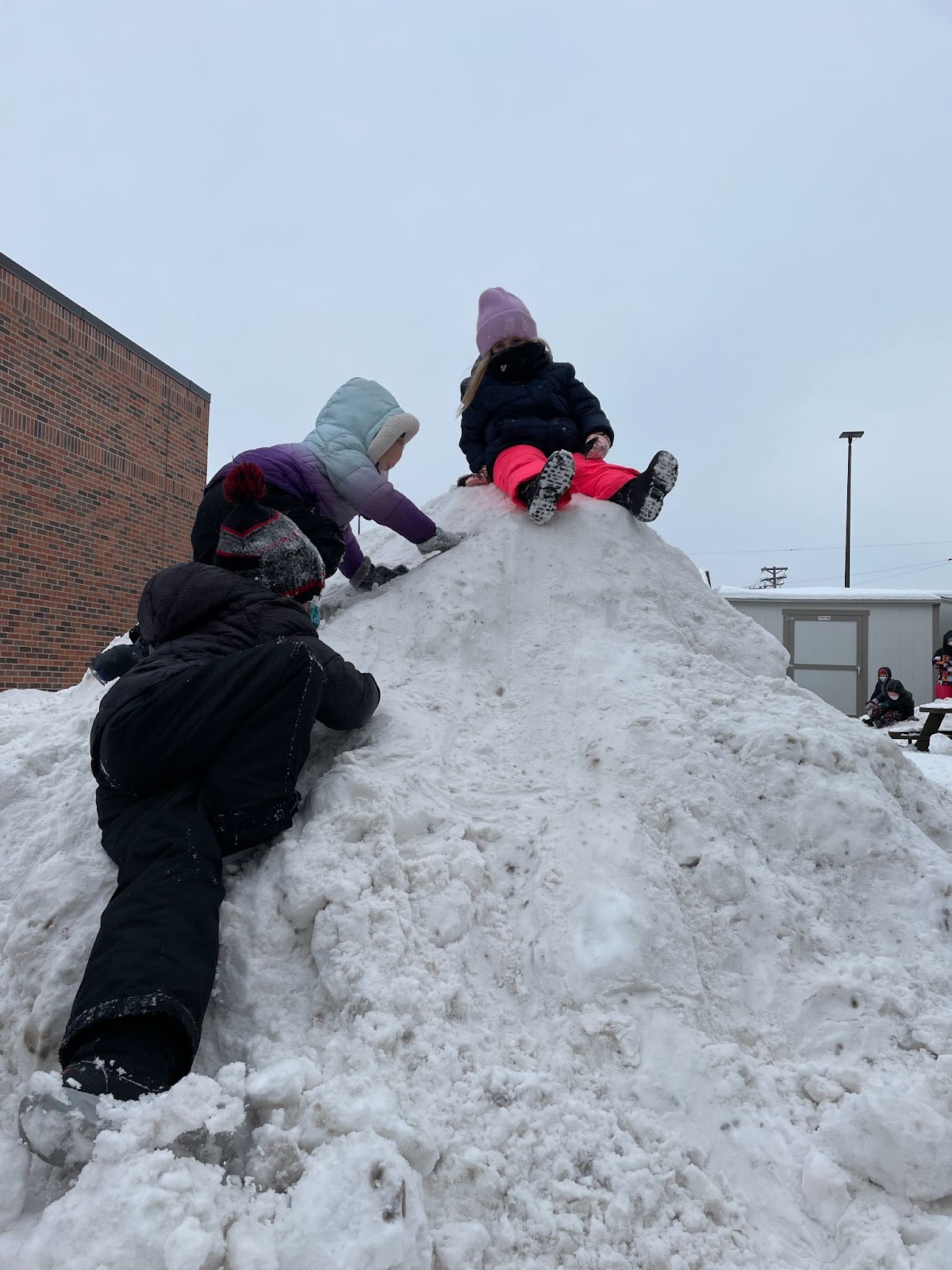 We have probably weathered the coldest days of the winter and are looking forward to some warmer days ahead. With the melting snow and shift to traditionally more rainy days, we have recommendations for spring gear. Here is our recommended list of outerwear for the days between 20-40 degrees or for rainy/sloppy days.
Cold & Wet Days
Warm hat that covers ears (send an extra)
Two upper layers

Choose one or two: thermal base layer, t-shirt, and/or sweater/sweatshirt
Choose one: waterproof jacket or rain suit

Waterproof insulated mittens (send an extra)
2-3 lower layers

Choose one or two: thermal base layer or leggings or pants
Choose one: rain pants or rain suit

Warm socks (wool or synthetic)
Insulated, waterproof winter boots or rain boots
If you have any questions about the weather policies or gear, please contact Sheila at will0342@umn.edu. Thank you for all that you do in support of this level of engagement with learning and exploration!