As the weather continues to get colder, the children have more opportunities to practice their personal care routines through self-dressing of their outdoor gear. This supports their gross motor and pre-math educational skills for young children.
They are learning to develop recognition of ability by promoting a stronger sense of self through repetition and mastery. These tasks also focus and attention maintenance, an executive function skill, as well as inviting them to increase their gross motor and manipulative skills in using their arms and legs to finagle their bodies within their gear.
As children learn new skills, our teaching philosophy is to break the tasks down into more manageable tasks, whether using picture cues, modeling and scaffolding their actions, and describing their tasks in sequential form (learning your snow pants have to go on before your boots).
For our jackets, we introduce what we call the "flip trick". This approach supports children's ability to feel success in learning: lay the jacket on the floor, hood by their feet (and upside down), then push their arms through the sleeves and practice flipping the jacket over their heads. We continue to add the next steps sequentially of the dressing process such as: putting on snow pants, hats, boots, and mittens.
Photos can be found here
Flip Trick Book: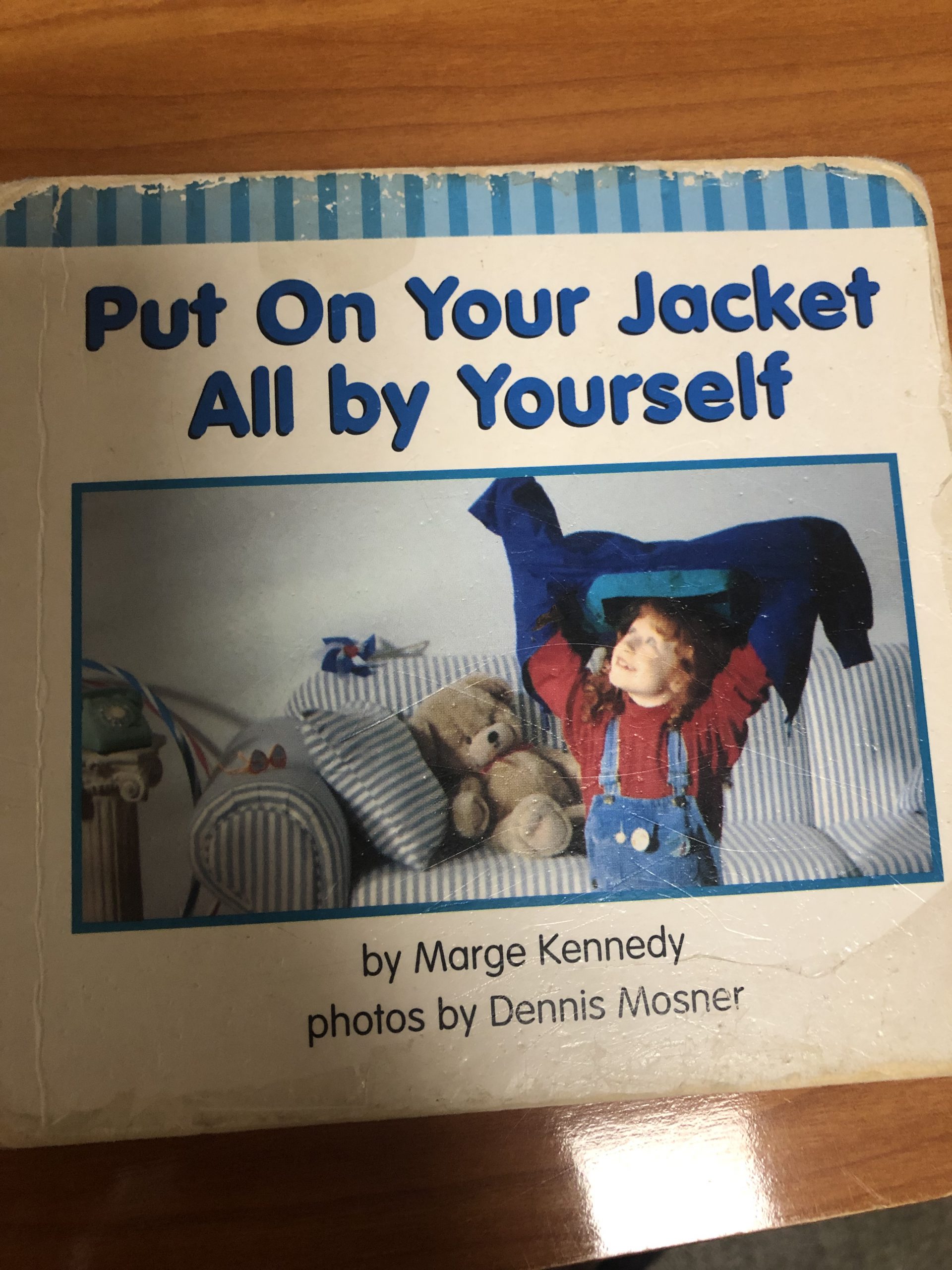 Flip Trick Sequencing Photos: