By Pam Miller
University of Minnesota Capital Projects Management recently kicked off the schematic design phase of the unified Lab School building project. This phase is where the main pieces of the new building are decided, such as size and placement of spaces and the general outline of the new construction. Plans with details such as types of floors, window treatments, and specific room layouts will be presented in the next phase of the project, design development.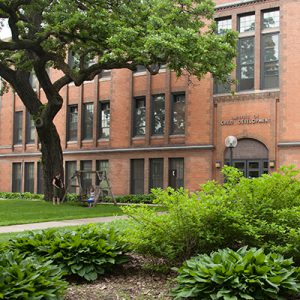 Meetings were held to gather feedback from Lab School and UM Child Development Center parents. At the meetings, Paul May, the project manager from the architecture firm Miller Dunwiddie, presented a plan that showed the additional classrooms, multipurpose room, research, and office space. Input from current and future users of the building is valuable to this process, and the team intends to continue to gather information from users.
The timeline for the project was also presented at the meeting. Construction is set to begin this July and be finished by July 23, 2021. The plan is to be ready for the unified Lab School to open for the 2021-2022 school year.
The kick-off meeting focused on the size and shape of the building as well as the new and updated spaces. Several parents voiced concerns over the loss of outdoor play space. The team plans on maximizing the amount of green space, but there will be an overall loss of square footage with an increased overall number of children using the space. There was also discussion about acquiring the land to the southwest of the current building. Julie Taylor, the project manager from Capital Project Management and Rayla Allison, the Chief of Operations for CEHD, expressed that due to several factors, that is not a possibility for this project.